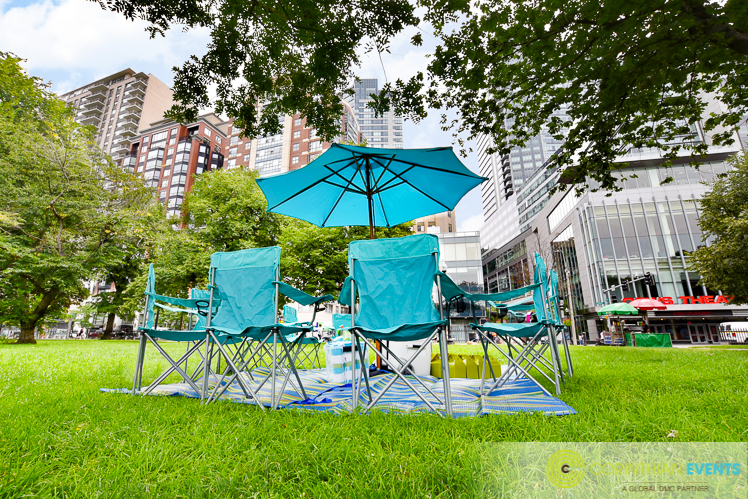 08/08/2017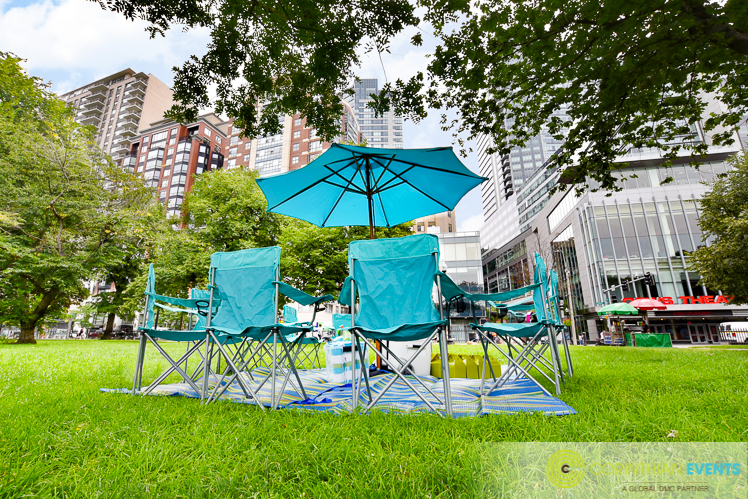 We must admit, planning 6 outdoor picnics for our Hotel Partner Lunches this summer was a tad risky as weather in Boston can be so unpredictable. But, the charm of a picnic in a city park is too fun to pass up so we, once again with rain plans in place and fingers crossed, hosted our Hotel Partners in various grassy areas throughout the city. In true Corinthian Events style, we brought along a bright teal umbrella and chairs for our guests.
Our picnic included gourmet boxed lunches by Capers Catering which provided convenient and delicious sustenance. Giveaways were these adorable striped CE logo towels – so fabulous!
We enjoyed getting to know our valued hotel partners and want to thank them for taking the time to join us over lunch! A big shout out to the following hotels for hanging out:
The Westin Copley
The Fairmont Copley
The Sheraton Boston
The Mandarin Oriental Hotel
The Boston Harbor Hotel
The InterContinental Hotel
The Four Seasons
The Boston Park Plaza
The Revere Hotel
The Ritz Carlton Hotel
The Westin Waterfront
The Renaissance Hotel
The Boston Metro Market
We hope you had a blast as well and enjoyed all your treats!