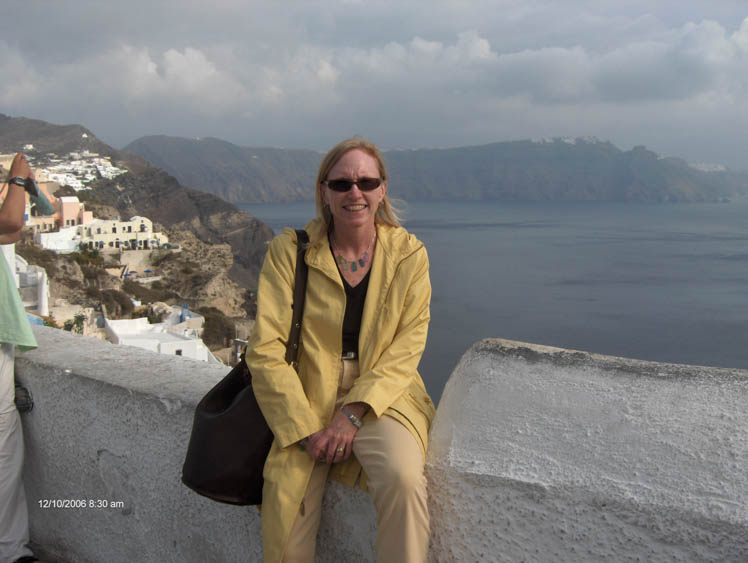 04/18/2017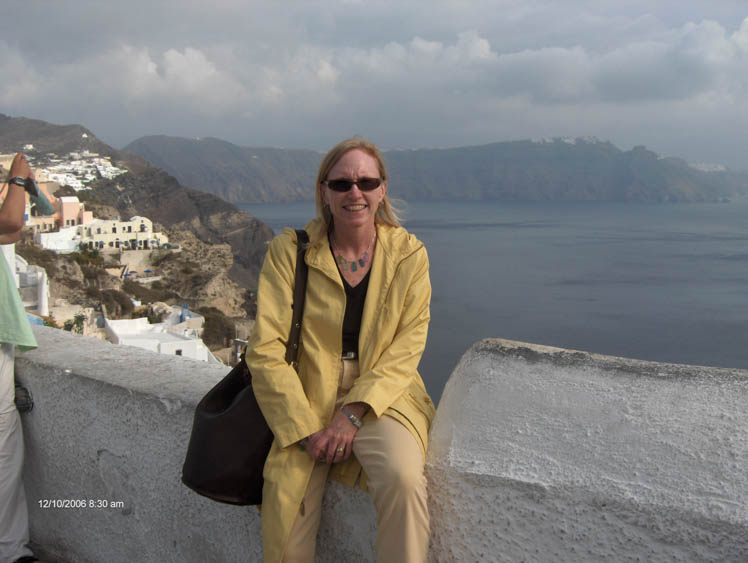 At an early age, Maureen Peterson hoarded all her Dad's National Geographic magazines… dreaming about her future adventures. When those dreams became a reality with a backpacking trip after college, her plans of being a counselor quickly changed.

She snatched up the first of many jobs working with travel companies and off she went – exploring the world! Her extensive travels have brought her to 6 continents; living in Ireland, Italy, Mexico, Portugal, Spain, Scotland and Venezuela, spending a year in Asia and enjoying several safaris throughout Africa.

When you ask Maureen about her favorite place on Earth she reflects, "How do you choose between standing on the great wall of China, the raw beauty of the Dingle peninsula, the magic that is the architecture of Venice or Prague or the power of the African savannah?"

She can tell you that the home of her heart is Ireland. From the minute she first stepped foot on Irish soil she felt a coming home and deep connection that has never happened anywhere else. When you say "homesick" the first image that comes to mind for her is Ireland.
Maureen also met her husband while working in Ireland, although he hails from the Boston area. He actually grew up in the town next to where she spent summers.
Her Mom would say, "Only you could travel the world to find the boy next door!"
Her husband Mike, daughter Michaela and dog Scruffy, a rescue dog from the streets of Puerto Rico who is approaching the ripe age of 16, have Maureen's heart!
She cherishes all their shared adventures but mostly what she calls the "ordinary extraordinary moments" the everyday moments, shared meals, walks, talks or just being together in complete silence and sync.
Her friends say she is a true CANCER, happiest when she is near the water, be it walking the beaches of Punta Cana or closer to home on the beaches of her childhood in Marshfield.

Maureen LOVES to dance, she is always the first one on the dance floor and the last one off. Peek in her kitchen window at night and you will find her dancing as she cooks dinner. Blasting her favorite tunes be it, Michaela Jackson, Maroon Five or her latest fav, Justin Timberlake's "Can't Stop the Feeling."

Courtney Church, Partner at Corinthian Events shares, "Maureen is eternally positive, extremely talented and smart, she's always a joy to have on our team!"

Natalie Prentiss, Office & Outreach Coordinator, gushes that Maureen is always so kind and thoughtful. Maureen's compassion for others shows in her passion for volunteering.

Be it helping in the kitchen at fundraisers, facilitating the Circle of Caring Support Group at Arlington Street Church or organizing team volunteering opportunities for her colleagues at CE with various Boston Non-Profits, Maureen makes time to support the causes that are most important to her.

Jill Tate, Partner at Corinthian Events shares, "I met Maureen in 1995 while running an event in Las Vegas for 1,000 electricians. She masterfully ran a gimongous dine around. We have been friends ever since and she is truly amazing, giving, loving and a most amazing world traveler. We are so very lucky to have her as part of our team! She truly is a logistics master!"
Maureen loves her current role as Venue Manager at the Castle at Park Plaza.
She says it is so wonderful being able to share the Castle's unique history and its status as a National Historic Landmark. Claudia Hankowski, Account Manager at Corinthian Events shares, "The Castle Queen! Maureen is truly a pleasure to work with… she's such a positive person and amazing desk mate!" She is not sure she has yet achieved "Queen of the Castle" rights, but she is working on it!
She is a "people person" and happiest when working with her clients to develop strong partnerships.
Megan Woonton, Senior Account Manager at Corinthian Events expands on Maureen sharing, "She is so amazing to work with! Her positive attitude and smile are contagious and she is always available to lend a hand to anyone! I am so thankful we have her on our CE team!"